Welcome to Brethren Supporting Brethren!
We are encouraged to live lives focused on giving rather than receiving. There are so many brethren going through trials throughout the world and we can help alleviate some of their burdens! With Brethren Supporting Brethren, we seek to connect brethren in need with those looking to give back. Fundraisers, meal services, and other needs are all included in the list.
If you have a need, or know of one posted by brethren, do not be shy to submit it — that's what Brethren Supporting Brethren is for! If you would prefer to remain anonymous, we currently allow anonymous submissions through the Brethren Supporting Brethren submission form (included below). You may also email requests and details to Wesley Kendall (wesken20@gmail.com). Please note that assistance for education and business expenses are in most cases more suitable for the Educational & Business Development Grant Program, and those requesting such assistance will be directed to apply for the grant.
We are aware that sometimes there are requests, especially financial, that are not entirely legitimate. While Church of God Network is not responsible for the validity of requests listed on Brethren Supporting Brethren, we strive to include only legitimate requests. We ask that you use diligence to verify requests prior to submitting them.
"Then the righteous will answer Him, saying, 'Lord, when did we see You hungry and feed You, or thirsty and give You drink? When did we see You a stranger and take You in, or naked and clothe You? Or when did we see You sick, or in prison, and come to You?' And the King will answer and say to them, 'Assuredly, I say to you, inasmuch as you did it to one of the least of these My brethren, you did it to Me.'" (Matthew 25:37-40, NKJV)
Organizer: Jhoefil Bacaro
Benefiting party: Adriana "Heart" Bacaro
Link to support: https://gogetfunding.com/voice-of-a-brave-heart/
From the GoGetFunding page…
My 14-year old daughter was diagnosed with Thyroid Cancer.
Two years ago, we noticed that her thyroid was growing bigger and we suspected that it was Goiter. But then it grew bigger — faster than we expected–so we decided to see a doctor.
We had her tested as was the advice of her doctor, she was rushed to have the operation for the total removal of her thyroid because the other side is showing the same symptoms.
Thankfully, the operation was a success. She slowly gained back her voice. However, the hospital ran more tests and a biopsy of the thyroid.
A few days later, got the results and the doctor called us.
When we first heard this terrifying news, it is like my heart was torn apart. The test concluded it was cancer.
My daughter is so young and there is so much more ahead of her but I can't just let this illness defeat the future of my daughter.
…
I know this trial was nothing compared to what was happening to the world right now, but this a battle that we need to face as a family. Yes, I can't do it alone as I am lacking in many things, but I believe in the Great Healer and Provider that nothing is impossible.
Please help us defeat this disease and make the future of Heart possible.
Remember us in your prayers.
Thank you very much from the bottom of my heart…
Jhoefil Bacaro
(Additional details available on the GoGetFunding page)
Organizers: Tamara Cartwright and Diana Irion
Benefiting party: Naomi Irion
Link to support: https://www.gofundme.com/f/help-us-find-naomi
From the GoFundMe page…
Naomi is no longer with us and her death is being investigated as a homicide. If you can help the family with end of life expenses, travel expenses, living expenses while on FMLA, anything would be appreciated.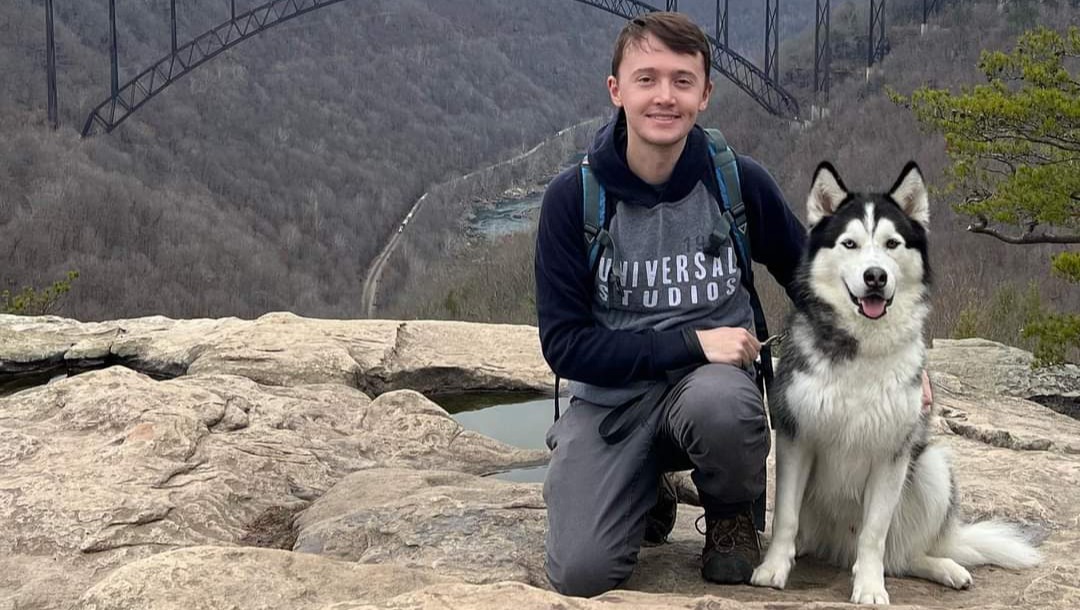 Organizer: Amanda Miller
Benefiting party: Zane (Amanda Miller's brother)
Link to support: https://www.gofundme.com/f/zanes-lukemia-medication-1-year
From the GoFundMe page…
My brother Zane has leukemia which he has been battling coming up on two years now. He is currently responding well to the medication he is on, however not completely in remission as every time they dial it back the cancer returns. I'd like to raise funds for a year or more of his treatments as a way to express love and care for him in this critical time. It is $2,000 / year. Ultimately, asking for prayers for his healing. Thank you for your consideration, donations and prayers!
Organizer: Rebekah Rydholm
Benefiting party: The Fletcher family
Link to support: https://www.gofundme.com/f/dan-fletcher-family-fund
From the GoFundMe page…
We are raising funds to help relieve a small portion of the heavy burden of a dearly-loved family in our local Church congregation. That burden includes recent medical expenses, current memorial expenses, and upcoming transitional living expenses necessary following the December 2, 2021 death of Dan Fletcher. Dan leaves behind his severely disabled wife, Carol, and his three adult children, Dana, Jamie, and Hana.
After experiencing a brain aneurysm and stroke in 2017, Carol suffers extensive disabilities, including extremely limited speaking, and significant inability to walk, to feed herself, or to take care of her daily needs.
…
The Fletcher family asks us to share with you that they do not wish anyone to feel any sort of obligation to contribute anything toward their needs; however, every donation will be gratefully accepted and deeply appreciated.
GoFundMe collects 2.9% + $0.30 per donation. The remainder of your donation will go directly to the Fletcher family.
(See the GoFundMe page for the full story)
Organizer: Martha Gilley
Benefiting party: Scott Familetti and his family
Link to support: https://www.gofundme.com/f/scott-familetti
From the GoFundMe page…
The Familetti family has had a very difficult few weeks. Scott was admitted to the hospital with COVID Pneumonia on August 7th. They quickly transferred him 1.5 hours away to La Crosse, WI. After just 2 days, he was placed on a ventilator. Five days later, he was still under limited sedation, and still on the ventilator, but he was cogent and able to respond to questions from his doctors and nurses. We're hoping that Scott's condition will continue to improve to the point of his release from ICU and subsequently from the hospital in the coming days. However, even after his release, he's going to face an uphill climb to a full recovery. Being confined to a hospital bed for more than a week with no muscle movement will require some physical therapy, and there is concern about any damage that might have occurred to his lungs, which will take time to heal.
We're starting this GoFundMe for Scott and his family for a few reasons. Scott's job is the primary source of income for the family, and it will likely be many weeks before he's strong enough to return to work. Additionally, while the family has good health insurance that will cover most of the costs, there are likely to be some hefty medical bills as a result of his hospitalization. The proceeds from this GoFundMe account will be used to support the family during Scott's recovery, and to pay the family's portion of the medical bills not covered by insurance. We wish to thank each and every one of you for your prayers and for helping the family through what could have otherwise be a very stressful financial time.